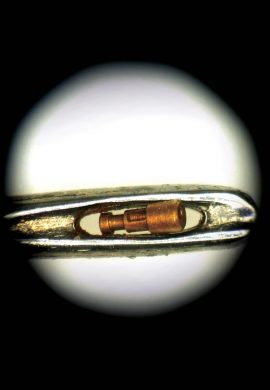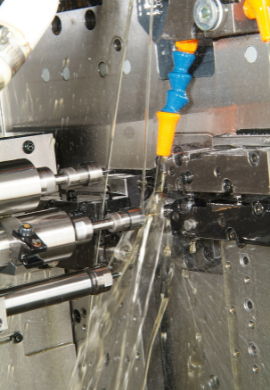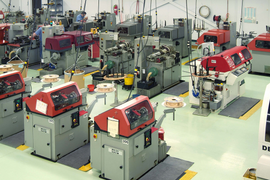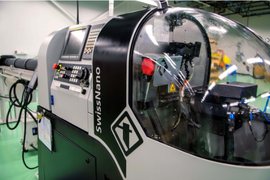 Quality Precision.  On Time.  Every Time.
At Podmore Manufacturing, we are capable of producing more than 140 million micro precision parts per year for customers in aerospace, electronics, automotive, medical, and other industries.  Parts are manufactured from a wide range of materials, such as steel, brass, beryllium copper, aluminum, and hafnium.  Just as quality materials make it easier to produce a superior part, a quality supplier makes it easier for you to get that part according to your timeline.  Our team will walk you through the entire process, from design consulting and tooling to machining, cleaning, finishing and inspection.  As a leading micro part supplier based in the U.S., we can help you control costs and reduce turnaround time while delivering the precision and quality of world-class Swiss manufacturing.
CNC Swiss Screw Machining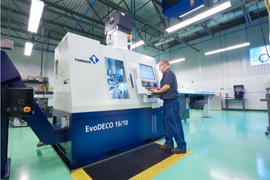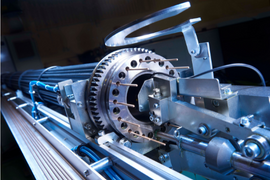 We operate state-of-the-art Deco 2000 computer numerically controlled (CNC) Swiss
screw machines that optimize speed, productivity, flexibility, and precision. These multi-
axis machines make it possible to produce simple to very complex parts with micro inch
tolerances without the need for second operations. The flexibility of the multi-axis
precision CNC combined with the automatic bar loader make these machines suitable
for running quantities ranging from prototype to production.
Features and Benefits of CNC Swiss Screw Machining
LNS Tryton automatic bar loaders, which enable us to run bar stock from .062 inches (1.57 mm) to 1.024 inches (26 mm) to reduce material waste

Independent slides, which allow four tools to cut at same time 

Up to 12 axis machining for simple to complex parts

Flexible scheduling

Lights-out production 

Main and sub-spindle polygon milling/turning, which is the burr-free machining of multiple facets on the diameter or end of a part without stopping the part spindle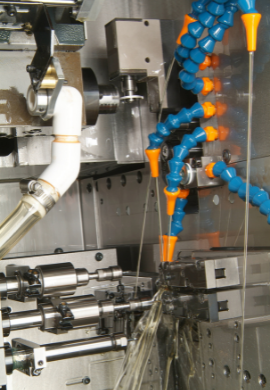 Escomatic Screw Machining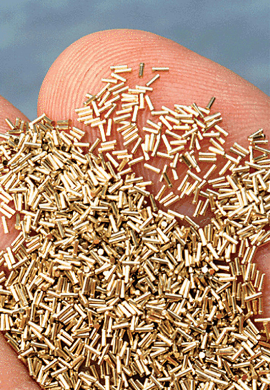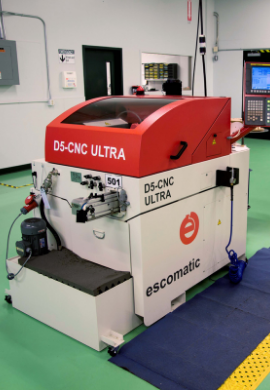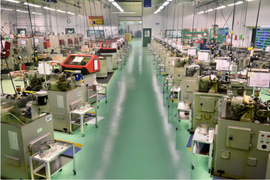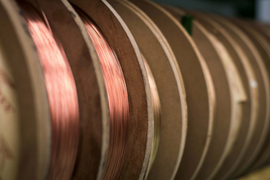 In 2008, we installed the first three Escomatic D2-CNC machines in the U.S. These machines combine the productivity of a cam machine with the flexibility and quick setup times of a CNC machine. Our cam-controlled, coil-fed Escomatic Swiss Screw machines are capable of producing simple to moderately complex parts with excellent tolerances and high precision. These machines can produce 10,000 to hundreds of thousands of parts per week, using materials that range from the basic to the exotic. We also use a Macor CNC cam-cutting machine and in-house tooling to ensure compliance with customer specifications.
Features and Benefits of Escomatic Production
Fast cycles and short machining times 

Precise machining of wire material from .012 inches (0.30mm) to .250 inches (6.35mm) diameter to reduce material costs

24-hour operation, which translates to fewer machine stops and lower labor costs

Part completion in one continuous operation, which reduces quality issues, labor costs, and material costs.